Reviews for A Tenor Surrenders (MM)
Reader Reviews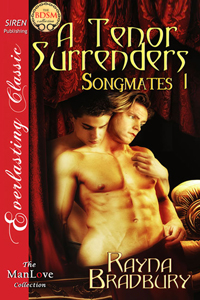 This was such a great read. I really felt like I was onstage with these guys, and listening to the music while I was reading was just... magical. I can't wait for more.
Reviewed by:
bethilda
(Date: 10/23/2011)
Total reviews by this reviewer:
1
See all my reviews
Did you find this review helpful? You must be logged in to vote.