Reviews for Cowboy Heart (MM)
Reader Reviews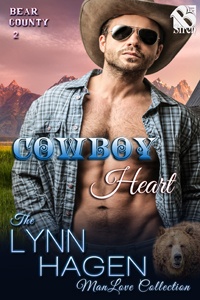 Aaaawwwwwww, I liked this one even better than the first one! Plus, I got triplets....woot! Jed and Noah were so cute and as a friend said 'the feels were awesome'. Yes, yes they were. The sex was hot, the a Triple-B and all the guts kicked butt and I'm looking forward to the next one.
Reviewed by:
Christy Duke
(Date: 06/07/2014)
Total reviews by this reviewer:
232
See all my reviews
Did you find this review helpful? You must be logged in to vote.