Reviews for Love Under Two Prospectors (MFM)
Reader Reviews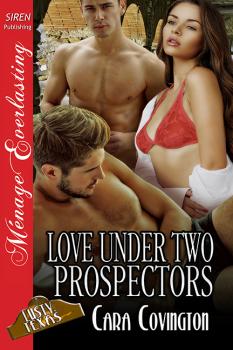 Another great story from Lusty Texas. I laughed, cried, and loved with Brit and her prospectors Sean and Noah as they battled the tough road of recovering from traumatic accidents. Whenever I visit the town of Lusty I always feel that my additional family has opened their arms for me another visit. I am never disappointed when I make that next visit, and I always want to go back and reread the other visits before . I can't wait for the next adventure, and visit to Lusty.
Reviewed by:
kjowilliams
(Date: 03/24/2018)
Total reviews by this reviewer:
4
See all my reviews
Did you find this review helpful? You must be logged in to vote.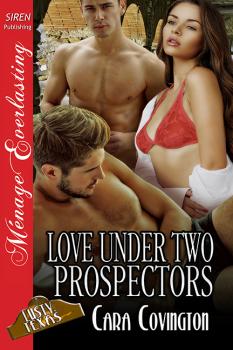 OMG!!!! This book was AMAZING!! Cara has done it again! Brittany Phillips Lieutenant Phillips from the US Marine Corp was injured in an accident but had the love of two men...two men who never gave up on her. Sean and Noah Kendall were in Africa when they met Brit. They fell in love with each other and wanted to show each other what that love meant. After the accident Brit felt it necessary to let go of Sean and Noah...they needed to find love another way...no spoilers sooooo that didn't work they never gave up on her. So something happened and they were back together again facing the obstacles of life...TOGETHER. another thing happens that pulls the town of Lusty together, people get hurt and lives are turn upside but turns out right. We are FINALLY getting a wedding I have been waiting for it too. An AMAZING story and I cannot wait for the next one.
Did you find this review helpful? You must be logged in to vote.