Reviews for My Sister's Boyfriend (MM)
Reader Reviews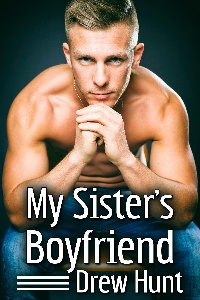 I'd previously read this author's other books previously, although years ago and looked forward to reconnecting with reading this one. Written as 1st person and Cory's pov. Includes wishful thinking, setups, gay for you, funny banter had me giggling, and sexy scenes.  A great story for these guys which as an HEA ending. Being a twin and being jealous of his sister made Mike's romance life's seem dull.  When she's away with a hens party Cory 29 turns up with a broken leg, Mike 31 is happy to help look after him.
Reviewed by:
Faye K
(Date: 10/22/2019)
Total reviews by this reviewer:
5
See all my reviews
Did you find this review helpful? You must be logged in to vote.