Reviews for Rock Star Baby (MM)
Reader Reviews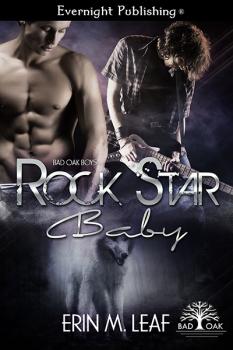 4.5 Stars ~ "The closer he and Ryan got to each other, the harder it was to keep from touching. Bardulf knew it was because Ryan was his mate. The urge to touch, to claim, was biological. Instinctive. Ryan, however, had no clue what was going on, and Bardulf wasn't about to tell him five minutes before the man had to go on stage." There is nothing I love more than discovering a new-to-me paranormal shifter series with mpreg. Life doesn't get much better than that, my friends. So, when I read the description of Erin M. Leaf's 'Bad Oak Boys' series, I was intrigued. But when I started reading book one, 'Rock Star Baby', I was hooked. Sometimes I take a chance on a new-to-me author and the writing is only mediocre. Well, that isn't the case here. The writing is really good, the storytelling is wonderful, the characters are interesting, and the sex is hot. A total win-win for me. Bardulf carries the weight of his shifter responsibilities as Alpha-Heir, particularly in the face of his father, the Alpha's, increasingly unstable mental state. A fated mate is very rare, and the fact that, as a gay shifter, Bardulf even has one is amazing. But there's no getting around the fact that he's supposed to provide an heir, an alpha no less. Ryan is just confused in the beginning and when he and Bardulf both make stupid choices, they almost fade their bond completely away. Luckily for both of them, they come to their senses. But how is all of this going to work for a rock star who tours and his mate who must remain with his pack? "She smiled. "It is the mark of an Alpha-Progenitor. Few are blessed with it." Bardulf had no idea what that was. "Which means?" "You're with child, my boy," Ulric said, smiling now, too." What a wonderful introduction to a series. I loved the evolution of Bardulf and Ryan's mating. I mean, they struggled with having to be apart, and they dealt with issues normal couples have. They had extra stress with discovering Bardulf's dad being poisoned which caused him to go insane, and Bardulf becoming alpha, plus Bardulf getting pregnant and then finding out that hadn't happened in over a thousand years, and on top of all of that, Bardulf got elected as Alpha Leader of the Wolf Council. That's about three things too many for a new couple to handle. I loved this book! It was sexy, romantic, had a lot of the shifter tropes that I enjoy, and added some new lore to my ever increasing stack, plus the birthing was probable enough to not have me rolling my eyes. *grins* I'm jumping straight into the next book.
Reviewed by:
Christy Duke
(Date: 03/24/2016)
Total reviews by this reviewer:
219
See all my reviews
Did you find this review helpful? You must be logged in to vote.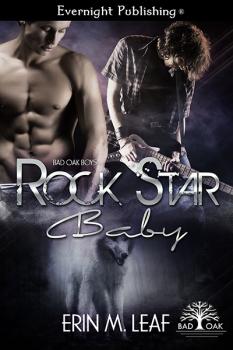 The only thing I wished for this story is to see the relationship of the two main characters more. I felt like this book was rushed. Apart from that I think the book was good. Love the sexy scenes, family scenes and the whole story in general.
Reviewed by:
lagordidelbx
(Date: 03/22/2015)
Total reviews by this reviewer:
17
See all my reviews
Did you find this review helpful? You must be logged in to vote.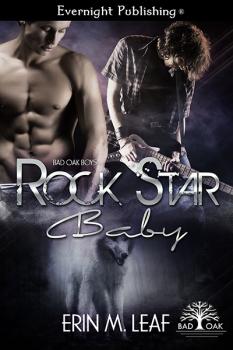 I loved this book. I laughed. I especially enjoyed the ending.
Reviewed by:
deesat
(Date: 03/16/2015)
Total reviews by this reviewer:
6
See all my reviews
Did you find this review helpful? You must be logged in to vote.