Reviews for The Bear Necessities (MM)
Reader Reviews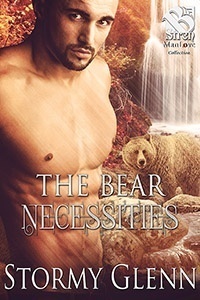 ** spoiler alert ** My main issue with this book is the large number of inconsistencies that I found. Really, Stormy? I know you're better than this! *if the shifters aren't out to humans and they're supposed to be all secretive... then why do they do so many animal-like things where humans can see/hear AND talk about their shifting within range of humans hearing them? *Erik caught his ankle/foot in a bear trap and because of drugs given to him he can't shift to heal but within less than 24 hours he's running down the street on said foot These are just a couple of things but I'm a little disappointed.
Reviewed by:
Christy Duke
(Date: 09/27/2019)
Total reviews by this reviewer:
219
See all my reviews
Did you find this review helpful? You must be logged in to vote.