Reviews for The His Guardian Angels Collection, Volume 1 (LoveXtreme)
Reader Reviews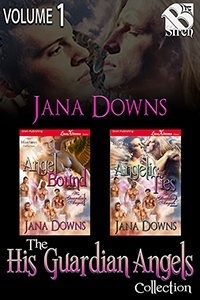 This ebook was way more fun than I thought it would be. Loved the characters & plot. It deserves the 5/5 star rating.
Reviewed by:
korho
(Date: 09/09/2021)
Total reviews by this reviewer:
5
See all my reviews
Did you find this review helpful? You must be logged in to vote.