Reviews for The Polyamorous Princess (MMF)
Reader Reviews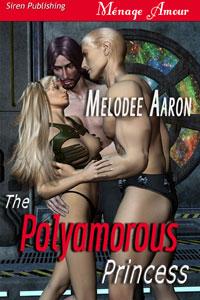 I almost didn't read this one and I am so glad I did. This is not a book about sex as much as its a book about love, not that there isn't lots of hot hot sex though. The blurb about a spoiled Princess is why I almost didn't read it, She isn't spoiled in the sense that she throws temper tantrums to get her way. I am going to go and look to see what else this author has written.
Reviewed by:
CheriBlue
(Date: 07/16/2011)
Total reviews by this reviewer:
29
See all my reviews
Did you find this review helpful? You must be logged in to vote.