Reviews for The Insider's Guide to the Divine Creek Ranch Collection, Third Edition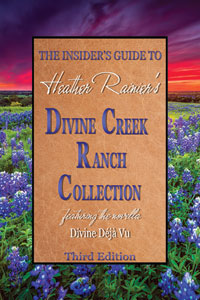 Theses are awesome to have for a quick look up.
Reviewed by:
Kimmi Wakefield
(Date: 01/02/2018)
Total reviews by this reviewer:
9
See all my reviews
Did you find this review helpful? You must be logged in to vote.