Reviews by Delilah Hunt
Books written by
Delilah Hunt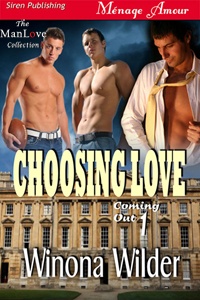 This book went straight to my heart. I loved the story of the love these three men found with each other. Cal, Even and Waylon were all such likeable characters and I was cheering for Cal the entire time.
Reviewed by:
Delilah Hunt
(Date: 04/17/2011)
Total reviews by this reviewer:
1
See all my reviews
Did you find this review helpful? You must be logged in to vote.