Reviews for Finding Her Men (MFM)
Reader Reviews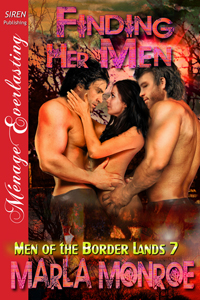 I swear this series just keeps getting better. A big YEA HAW! for this one. I cant wait to see what is instore for the border lands.
Reviewed by:
Barefoot Okie
(Date: 04/22/2012)
Total reviews by this reviewer:
473
See all my reviews
Did you find this review helpful? You must be logged in to vote.