Reviews for Sienna's Submission (MFM)
Reader Reviews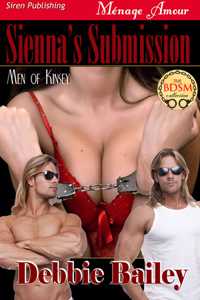 Awesome! BDSM and menage, oh what a mix. And a series, I cant wait for the stories of the other Doms and the Subs. This was an amazing book so looking forward to the others.
Reviewed by:
Barefoot Okie
(Date: 10/23/2011)
Total reviews by this reviewer:
462
See all my reviews
Did you find this review helpful? You must be logged in to vote.