Reviews for Submission to Desire: For Their Love of Brenna (MFM)
Reader Reviews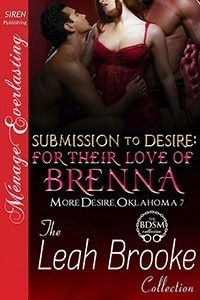 This was a nice revisit to the polyamorous family of Brenna, King and Royce. We also got a glimpse at a few of the other family units. This story was missing some of the non sexual action that is usually included in the Desire books.
Reviewed by:
ShaSeli
(Date: 09/12/2020)
Total reviews by this reviewer:
49
See all my reviews
Did you find this review helpful? You must be logged in to vote.