Reviews by lillbandon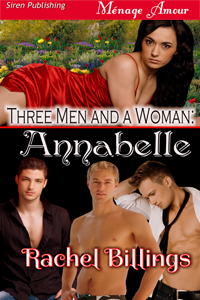 Finally! A hot read with a strong female lead! Annabelle really holds her own, I wish more novels had characters like her. I had never heard of Rachel Billings before but I picked this up by chance and I'm so glad I did. This is definitely one of my favorites, I hope to see more women like Annabelle out there soon!
Reviewed by:
lillbandon
(Date: 12/21/2012)
Total reviews by this reviewer:
1
See all my reviews
Did you find this review helpful? You must be logged in to vote.