Reviews by LooseCanon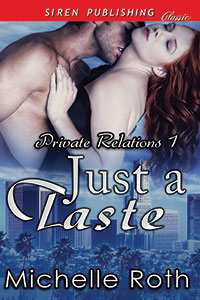 This is how you write a romance novel for the 21st century. The dialogue all rang true, the settings were believable, the characters all breathe. The sex took a little longer to get started than I expected, but once it started I started getting the vapors. This is a delightfully well-written, briskly-paced, enjoyable read. Did I mention the sex? It was hot. I personally dislike "bodice-ripper" erotic fiction. There was none of the cringe-worthy "staring into her lascivious spheres while I spear her with my spearing spear." I seldom re-read books in this genre, but this is one that I'll make an exception for.
Reviewed by:
LooseCanon
(Date: 05/10/2014)
Total reviews by this reviewer:
1
See all my reviews
Did you find this review helpful? You must be logged in to vote.