Reviews by Ravenous Reader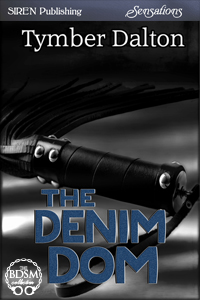 I am pretty sure I have read every piece of fiction this author has written, which is why I rated this book a 4 instead of a 5. I like her work best when it makes me cry. ("Fierce Radience" "Acquainted with the Night" and even "Love at First Bight" come to mind along with the rest of the Suncoast series.) I am really happy that Tony got a slave, and I liked Shayla's character a lot. I liked that Tony made mistakes and owned up to them. I could be sympathetic with Shayla's situation, but it just didn't dig into my heart the way some of Ms. Dalton's other characters have in the past. Some of the "scenes" were outrageously hot and it was fun seeing characters from some of the other books in Suncoast series reappear. I am not sorry I bought this book but I reserve a 5 for "best" work by an author and this is not my favorite of Ms. Dalton's books.
Reviewed by:
Ravenous Reader
(Date: 03/01/2013)
Total reviews by this reviewer:
1
See all my reviews
Did you find this review helpful? You must be logged in to vote.