Reviews by StarRider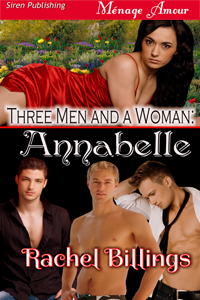 The writing style of Rachel Billings allows me to BECOME the characters - not just witness them. Sometimes I'm Annabelle - and then I'm one of the guys !!! I get totally involved in the story. I love being taken on a sexual adventure.
Reviewed by:
StarRider
(Date: 12/20/2012)
Total reviews by this reviewer:
1
See all my reviews
Did you find this review helpful? You must be logged in to vote.