Reviews by Tara Rose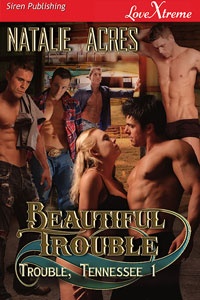 I only wish this had been longer! LOL!! I love the town of Trouble and can't wait to read more about it. The heroes were yummy country boys, and the heroine was very likable, with a believable back story. Well done, Natalie!!
Reviewed by:
Tara Rose
(Date: 01/03/2015)
Total reviews by this reviewer:
1
See all my reviews
Did you find this review helpful? You must be logged in to vote.