Reviews for Merry's Men (MFMMM)
Reader Reviews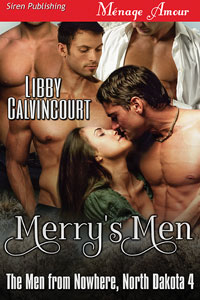 This was a good book. I just felt she forgave the four men to easy for lying to her all those years. With that said, I sure hope we have more books in this series because the three daughters need to finally meet their fathers and the jerk f a husband needs to be brought down.
Reviewed by:
rhondavb
(Date: 10/21/2015)
Total reviews by this reviewer:
899
See all my reviews
Did you find this review helpful? You must be logged in to vote.