Reviews by SusanF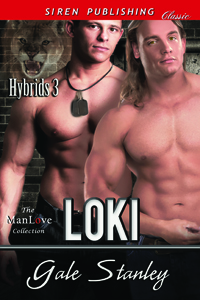 I loved the first two books in this series and I've been waiting to read Loki's story since book one. Loki is one of the hybrids that did not escape from the lab during the fire. He was moved to an abandoned prison and he had no hope of getting out until the doctor decided to use him to test a new chip. Loki ends up living with an army captain. He and Sawyer are a great match, only they don't know it yet. I loved seeing their relationship develop and I'm looking forward to the next book.
Reviewed by:
SusanF
(Date: 06/11/2014)
Total reviews by this reviewer:
1
See all my reviews
Did you find this review helpful? You must be logged in to vote.