Reviews by Piper Flynn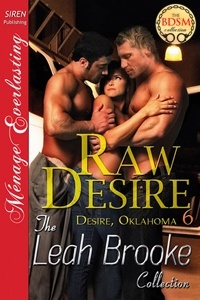 I was a little disappointed in this one. I loved Dillon and Ryder but Allison was so annoying after a few chapters I wanted to smack her. Her constant preference for Dillon through most of the book just felt wrong and out of place for a Desire book. This one just didn't grab me and make me care like I normally do with this series. I was tired of her demands and whining by chapter 5. Crossing fingers next one in series is better.
Reviewed by:
Piper Flynn
(Date: 08/28/2011)
Total reviews by this reviewer:
1
See all my reviews
Did you find this review helpful? You must be logged in to vote.